For most people, survival apps are like a lifesaver when you're on a boat. It's nice to have them there, but you hope you never need them. But that's just one way to look at it.
Surviving a dangerous situation or a catastrophic event requires that you have the resources, skills, and knowledge to get through it and prepare for even the worst of times. This is the reason why you should download these survival apps.
These are the essential survival apps that you should download right now:
Offline Survival Manual
SAS Survival Guide App
Falling Fruit App
Pl@ntNet Plant Identification
Fishidy Fishing Maps
Critter Trax
The First Aid: American Red Cross
FEMA
Knots 3D
Weatherbug
Emergency Radio (Police Scanner)
U.S. Army Survival Handbook, Revised
Prepper Colony
What do these apps offer you, and how will they help you survive?
Survival Apps for iPhone and Android
The best survival apps for iPhone and Android teach you many things that can help you ride out a catastrophe or disaster. They allow you to prepare for the worst, but to be honest; they also equip you with skills that you can use in your everyday life.
You don't have to wait for zombies to overtake the land; the knowledge can help when you get lost in a national park or even when somebody on the street has a medical emergency.
And because staying alive involves a lot of things, survival apps tend to cover many different areas. Which ones should you pay attention to? Here are 13 mobile apps to get you started.
Offline Survival Manual
Most of us will probably not survive in the wild. Imagine being famished, finding a tree with delicious-looking berries, and not knowing if you can eat them. Or picture yourself hiking along a national park trail, losing your way, and getting stuck in the woods at night.
So let's do a quick test and see how many of these questions you can answer without Googling.
How do you get leeches off?
Where can you find water in the desert?
How can you keep yourself warm during the winter without your heater?
How do you find your way in a strange place without maps or a compass?
How do you avoid poisonous plants?
How do you build a trap?
The Offline Survival Manual has the answers to these questions, plus other information on how to keep yourself safe and alive. Get tips on everything from handling stress to making a shelter to identifying poisonous plants.
However, this app is an excellent download because it doesn't just come in handy for doomsday scenarios, where zombies overtake the land or asteroids hit the earth and eradicate most of mankind.
You can use this app to learn new skills that you can apply now, such as building a fire to keep yourself warm while camping or making a makeshift shelter so you wouldn't have to lug that heavy tent around on your next backpacking adventure.
This is also an excellent app for preppers. The Offline Survival Manual teaches you how to put together survival kits, find viable water sources, and store game and fish, among other things.
The guide is comprehensive and organized, with information on any survival topic you can think of. And if you're wondering whether the tips and tricks you find here are credible, there is a way for you to dispute the source material.
The app marks any material that has been flagged as erroneous. The app has an Edit mode that allows you to add more information about a particular topic.
This app includes text, images, and diagrams to digest the information easily. And, yes, it works even when you are off the grid and cannot connect to the Internet. Best of all, you can download it for free! This app is available for both iPhone and Android devices.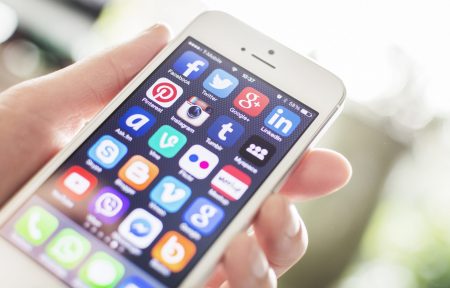 SAS Survival Guide App
People have used the SAS Survival Guide for over two decades to survive in various emergencies and dangerous situations. You can have it all on your smartphone or tablet via the SAS Survival Guide app.
SAS, or Special Air Service, is a British Army unit responsible for dangerous missions such as counter-terrorism, hostage rescue, direct action, and reconnaissance. It is considered one of the best special mission units in the world and has the toughest and most resourceful personnel.
The app's content comes from former SAS instructor and soldier John Wiseman. The app will teach you how to use the training techniques with SAS soldiers. The app has a complete book with more than 400 pages at your fingertips. The content is divided into nine chapters:
Essentials
Camp
Polar
Sea Coast
Desert Tropics
Wild Food
Hunting
First Aid
Urban
It also includes 16 instructional videos from Wiseman that teach you various survival techniques. Plus, you have illustrations and images to help make the lessons easier to understand. There's also a survival quiz with more than 100 questions to answer to see what you have learned from the app.
Moreover, you can use the app to identify edible plants. Each of these plants has detailed descriptions and photos.
For preppers, there are survival checklists that you can refer to ensure you have everything you need in an emergency. For instance, the app enumerates what you need to include in your first aid or medical kit, like antibiotics, antihistamines, disinfectants, and others.
As a bonus, you can use the app to turn your smartphone into a Morse code signaling device.
The paid version of this app is available on Google Play and the App Store. There is also a free version for both Android and iOS devices.
The free version touches only on the essentials, like teaching you everything you need to survive in the wilderness. Even if you pay nothing, you will still learn how to:
Build a fire
Find potable water
Navigating using only the stars
Use signals and codes
Create a survival kit
Aside from these, you still have access to the survival quiz, survival checklists, and the knife skills demonstration by Wiseman.
Falling Fruit App
Today, if you want something, you can order it online. That includes food. But when you go into survival mode, foraging is a skill you can rely on to keep yourself fed and well-nourished.
Foraging for plants and herbs has been a long-standing human practice. People have been searching for food and provisions from their surroundings for centuries. And why not? Plants can give you food, medicine, and a deep understanding of nature.
It's an excellent way to reconnect with the food you consume rather than rely on pre-packaged microwaveable meals that you find on supermarket shelves. But if you think it's something dirty or backward, you should know that even chefs have started bringing foraged ingredients to their dishes. Plus, there are city dwellers who have fallen in love with foraging.
If you're interested in giving the art of foraging a try, download the Falling Fruit app, which is compatible with Android and iOS devices. The app comes from the Falling Fruit organization, a non-profit that brings together foragers, foresters, and freegans, to create a map that identifies food sources worldwide. It will lead you to fruit trees, vegetables, herbs, mushrooms, and other produce grown in the wild and just up for the picking.
And there's a lot! For instance, the app has identified more than 136,000 food sources in Colorado. These include more than 12,000 sources in the Denver Zoo area, where you can find European crabapple, chokecherry, Norway maple, and hawthorn, among other things. All of which are edible and delicious.
Using the app, you can find a location near you and the type of food you can forage there. And if you find a place that's not on the map, you can add it.
Pl@ntNet Plant Identification
There are a lot of medicinal plants around us. Chamomile can help heal wounds, fight inflammation, and aid sleep. Feverfew can help stop migraines and cure arthritis, while goldenseal can help relieve diarrhea and treat skin irritations.
There's also milk thistle that can fight high cholesterol and shrink cancer cells. But some people might not even know these plants are growing in their backyard.
The free Pl@ntNet Plant Identification app helps. If there's a plant you want to identify, you can take a photo of it using the app. The app is powered by a huge database of around 28,000 plant species. You will learn about the plant's name, the flowers they have, how you can use them, and other exciting properties they have.
You can find the Pl@ntNet Plant Identification app for iOS and Android phones.
Fishidy Fishing Maps
More than the lures, customized fishing rods, and depth finders, you need to catch a fish successfully to know where they are. Even if you have the most expensive rods and top-dollar depth finders, you will not see anything if there aren't any fishes around to bite your lure.
The Fishidy Fishing Maps will help you find the best fishing spots near you and their activity levels throughout the day. It will also give you an idea of which fish are biting at a particular spot.
More than that, you can get bottom structure and habitat, navigation, depth contour information, and hot spot locations. You also don't have to worry about being in an area with no Internet connection because you can access your maps offline.
The maps used by the app are provided by Fishing Hot Spots, a provider of fishing maps for more than four decades now. The app also provides tips that are customized for a particular fishing location.
The free app will tell you:
The best spots to cast your line
Which baits work
Information on the fishes, shoreline, stocking, seasonal activity
Where the nearest available boat ramp, marina, and access points are
Fish activity
You can also get a paid subscription to unlock more detailed information, such as hot spot locations, fish habitat, and remote access to the app.
The Fishidy Fishing Maps is available on Google Play and the App Store.
Critter Trax
When you're out in the wilderness, one of the first things you should avoid is an encounter with a wild animal. The National Park Service reports that grizzly bears in Yellowstone Park have injured 44 people since 1979.
Worldwide, more than 600 attacks have been recorded. Other animals that are known to attack humans include wild boar, bison, and moose.
Critter Trax teaches you how to identify animal tracks so that you can see close encounters with potentially dangerous animals. The app shows you what these animal tracks look like and how you can locate their dropping, scats, or pellets.
You can also use this app to find games you can hunt and eat, including turkey, rabbit, and deer.
Critter Trax has photos of animals, and you can access these even without an Internet connection. You can also check what the tracks look like in different settings, such as mud or snow.
Easy to use and very informative, the Critter Trax is available on Google Play and the App Store.
The First Aid: American Red Cross
We don't have to wait for an apocalyptic event to start thinking about survival. Because sometimes, we encounter everyday emergencies that require survival skills.
First Aid: American Red Cross teaches you what to do when somebody suffers from anaphylaxis, bleeding, asthma attack, burns, choking, and similar medical emergencies.
It can also help you prepare for natural disasters such as droughts, earthquakes, and tornadoes. Plus, you can learn what to include in an emergency kit and test your knowledge by taking their interactive quizzes.
This app is a godsend. An Industrial Safety and Hygiene News report found that most Americans lack confidence regarding their first aid skills. For example, only 54 percent report that they know how to do CPR. Other findings showed that:
More than six out of 10 Americans are unsure if they can operate an AED or automated external defibrillator.
Around 22 percent of Americans do not know how to use a fire extinguisher.
More than one in every five Americans does not know where to go or what to do when a weather-related emergency strikes.
This life-saving app is available for Android devices and the iPhone.
FEMA
The Federal Emergency Management Agency coordinates the federal government's response to manmade and natural disasters. The FEMA app allows you to get timely information and stay safe when disaster strikes. You get real-time notifications of severe weather, disasters, and emergencies.
You can set up the app so that you can get alerts for five different locations. You can also share these alerts with your loved ones using social media shares, e-mail, or SMS messages. More importantly, you can rely on the app to tell you what to do before, during, and after such an event.
For instance, you get an alert warning you of a possible flash flood. You can easily find information on what to do during floods. The app will tell you to evacuate and head to the nearest safe shelter.
The FEMA app will also help you prepare for emergencies with checklists that ensure you have everything you need for such things as:
Emergency kit
Emergency family plan
Reminders
Further, the FEMA app will help you find emergency shelters and disaster recovery centers where you can contact a FEMA representative. If you need financial assistance after a disaster, the app can also lead you to the right place so that you can start applying online.
Download the FEMA app on Google Play and the App Store.
Knots 3D
Knots might be the last thing you'd think about when it comes to survival apps but think about it. For instance, climbers know that a figure-eight knot is best if you want to use a rope as a foothold or handhold when you climb. A bowline knot can withstand loads of pressure, while a clove hitch can help you easily tie a raft or shelter together.
But if you don't know how to tie these knots, or even if you don't know what they look like, then Knots 3D will come in handy. This app will show you how to make any knot.
Knots 3D uses step-by-step and easy-to-follow instructions done in 3D. You can rotate, zoom in, or adjust the speed of the animation at any time. This way, you can follow at your own pace and even see things up close.
Not only that, but you will also learn what kinds of knots you need to do depending on the situation. The knots are filed under categories such as camping, boating, and climbing, to make it easier for you to find one for every activity.
Learn how to tie at least 140 knots when downloading this app from the App Store or Google Play. You can choose from more than a dozen languages, including Chinese, English, Japanese, Hebrew, German, French, and Portuguese.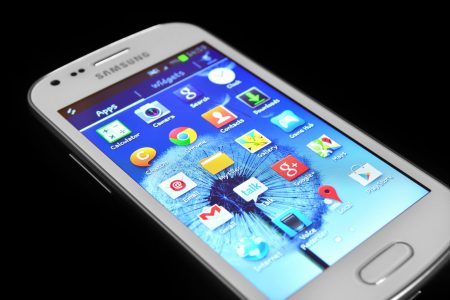 Weatherbug
Knowing your local weather is very important. This is especially true if you are in the wild and outdoors. Understanding when severe weather, tornadoes, or heavy rains occur can help you survive.
Weatherbug gives you real-time weather updates, heat index, pollen count, satellite maps, ultraviolet index, Doppler radar, and other information.
You can use widgets to see the most important weather-related data on your home screen. You can even get alerts and notifications. Weatherbug is available on Google Play and App Store.
Emergency Radio (Police Scanner)
A police scanner allows you to listen in on the radio communications of the police, emergency rescue services, and others. You can even listen to frequencies used by the coast guard, NOAA weather, air traffic controllers, fire departments, and amateur HAM radio enthusiasts.
Getting timely information from the authorities can save your life in a catastrophe or civil unrest. For instance, you will be able to know where there are riots and rallies so that you can avoid them just by tuning into your local police department.
The Emergency Radio (Police Scanner) can help you find those fundamental frequencies where the chatter takes place. Available only for iPhone and iPad users, the developers claim that they have the most extensive database of live feeds from different agencies.
Plus, they are adding more frequencies every day. If you're curious to see what information you can get from these frequencies, you can check out the top feeds list or the recently added ones.
It's easy to find the frequency you are looking for. The feeds are listed with full titles, popularity, tags, and the number of listeners, among other information. And if you want to know what's happening nearby, this mobile app will allow you to search for frequencies close to you by using your GPS location.
Imagine listening to the authorities as they do their jobs and learning about what's happening as soon as it happens. You don't have to suffer from bureaucracy or wait until it comes out in the news.
You can listen to the conversations in the police departments of New York, Detroit, Nashville, Phoenix, Las Vegas, Chicago, and Los Angeles, among many others.
Using an Android device, you can download the Scanner Radio – Fire and Police Scanner from Google Play. This app lets you listen to more than 7,000 police and fire frequencies, weather radio, and amateur enthusiasts. It helps you find nearby frequencies as well.
However, you should be aware that it might be illegal to download and use a mobile police scanner app. For instance, New York, Minnesota, Florida, Kentucky, and Indiana, prohibit residents from using one without a license from the Federal Communications Commission or without express permission from local authorities. Find out what laws apply where you are before downloading these apps.
U.S. Army Survival Handbook, Revised
This app will teach you everything from putting together survival kits, first aid, finding food and shelter, evading animal attacks or getting captured, building or lighting a fire, identifying plants, making makeshift weapons, and keeping your mental health up. You can learn how to think straight while being in a dangerous situation and how to survive in just about any climate.
What's more, it's based on the United States Military's survival manual for its personnel.
This app is for iPhone and iPad users. For Android users, there is a similar e-book if you want to be sure that you have all the survival topics covered. Download the U.S. Army Survival Handbook, Revised on Google Play Books.
Prepper Colony
If the coronavirus pandemic has taught us something, it's best to be prepared. The New York Times ran an article on preppers and showed that they were more able to handle the widespread shutdown within cities. They have well-stocked pantries that will allow them to ride out the pandemic with fewer worries.
However, keeping track of your inventory can sometimes be a nightmare. Food is mainly a concern because you don't want to store them only to have them spoil and go rotten. Other preppers often worry that they might not have enough.
The Prepper Colony is a mobile app on the App Store that makes it easy to monitor your stockpile. You can keep track of food, water, medicine, weapons, and firearms.
The app allows you to manage your inventory more efficiently and gives you a summary of your provisions and how many days they're going to last. You can also get notified if your perishable food and beverage are expiring, so you can use them before they go bad and replenish them. For weapons, the app will notify you if you need to clean or maintain them.
Conclusion
As you can see, the best survival apps are treasure troves of knowledge. Some of them are fun, like learning where you can forage for free food when you have problems paying the rent or making ends meet. Others allow you to save lives, like learning to do CPR on somebody who passed out on the street.
For the most part, however, it's all about preparation. It's about ensuring you have enough provisions to last a month or longer.
Or it may know what medicines to pack in your first aid kit or which emergency supplies are an absolute must. It knows how to avoid getting into a wrestling match with a grizzly or find food that is not poisonous. It's getting information when you need it.
These 13 survival apps will equip you with all the knowledge, skills, and information you need to stay alive. Some are free, while others require you to pay a minimal amount. All of them should be on your phone.