Preparedness
We should all have an emergency plan in place for long-term food storage. Canned foods, dried beans, and grains are commonly known to last a long time in storage. When certain foods are prepared, sealed, and stored correctly, they can last several years or longer, depending on the food. Here are 14 foods that are
Read More »
Animals need sustenance just like the rest of us, but for people who don't have extensive knowledge of what foods animals primarily eat, knowing what to give
Read More »
Root cellars: the earth's refrigerator. Every prepper worth their pickling salt will have a plan for storing food in a cellar or basement. Root cellars are underground
Read More »
Gear / Reviews
There isn't a one size fits all solution to bug out bags! The good thing is that it's still possible to put together a list of bug out bag items that you need to have followed by a list of items that are situational so you can tailor the list to your needs. If you're
Read More »
Gear / Reviews
Survivalism revolves around being prepared to handle even the direst emergencies, which can happen with little to no warning. Therefore, when prepping, it's crucial to have a well-thought-out collection of supplies at your disposal, which you can conveniently pick up and go in case of a crisis. Survival kits and bug-out bags are excellent alternatives
Read More »
Gear / Reviews
Swiss army knives are great preparedness and survival tools that are useful in almost every type of situation. If you have one yourself, you probably keep it on hand for everyday use or exciting outdoor adventures, but you might be wondering how waterproof these knives really are. On average, Swiss Army Knives are constructed using
Read More »
Whether you are an active hiker, camper, or just enjoy the outdoors, having some survival gear can be very helpful. When it comes to choosing survival gear, it can be hard to know what is worth purchasing and what is just a gimmick. One thing that many swear by is a quality paracord bracelet to
Read More »
Spyderco has made a lot of amazing knives, but very few of them have been as popular as their Native line of knives. The Spyderco Native 5 is the 5th generation of the Native line and they've just about perfected it in my opinion. The Spyderco Native 5 is one of the most popular knives
Read More »
Water filters are essential for backpackers, campers, and survival kits. Two of the most common are the LifeStraw and SteriPEN. At first glance, they may seem like they're very similar, but they're actually very different. The LifeStraw is an easy to use straw style water filter that removes bacteria and protozoa. The SteriPEN is a
Read More »
Preparedness / Skills / Planning
Preparedness
We should all have an emergency plan in place for long-term food storage. Canned foods, dried beans, and grains are commonly known to last a long time in storage. When certain foods are prepared, sealed, and stored correctly, they can last several years or longer, depending on the food. Here are 14 foods that are
Read More »
Preparedness
Animals need sustenance just like the rest of us, but for people who don't have extensive knowledge of what foods animals primarily eat, knowing what to give them can get quite confusing. So, can you give animals food scraps if need be? Animals can eat food scraps. While house animals, such as dogs or cats,
Read More »
Preparedness
Root cellars: the earth's refrigerator. Every prepper worth their pickling salt will have a plan for storing food in a cellar or basement. Root cellars are underground rooms that allow us to utilize the soil's natural cooling and insulating properties, making them perfect for storing supplies in times of trouble. You can store meat in
Read More »
Knowing how to make a survival knife out of things you already have lying around in your garage or shed is a skill that could save your life. Although you could always just buy a survival or pocket knife, knowing how to make one yourself is an excellent skill, and it's pretty satisfying to make
Read More »
Being prepared for a natural disaster, famine, global war, or another pandemic is vital. As every survivalist knows, it's risky to store your supplies where others have easy access to them, and keeping them under your floorboards ensures that they're well-hidden. So, how do you hide supplies under your floorboards? You can hide supplies under
Read More »
It is everyone's greatest nightmare, being trapped in an area with no food or water resources to sustain you and your loved ones. Before a famine strikes, you will generally notice a few warning signs, giving you time to prepare for your and your family's survival. So, what are some helpful tips for surviving a
Read More »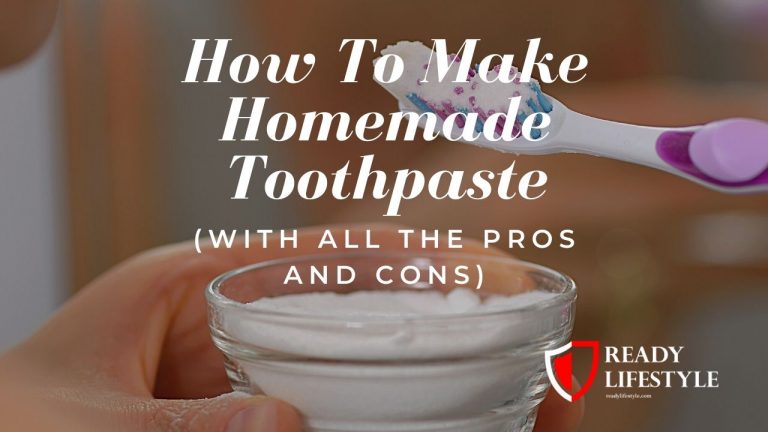 First Aid / Medical
If you're a do-it-yourself type of person, making homemade toothpaste is a great skill to add to your repertoire. The most basic recipe is incredibly easy to make, but if you're looking for more customization, there are also more elaborate methods to try. You can make your own toothpaste with just baking soda and water.
Read More »
First Aid / Medical
Whenever a medical emergency happens in public, everyone always screams, "IS THERE A DOCTOR HERE?" Of course, we would prefer to have a doctor nearby, but what if there was a veterinarian there instead? Veterinarians receive medical education and first aid training like doctors. However, obviously, for vets, it is animal-specific, but could they still
Read More »
First Aid / Medical
There may come a time in anyone's life where you become wounded but do not have immediate access to a hospital or some sort of medical attention. Perhaps you are out hiking and the trail back is long and arduous, maybe a remote rock climbing expedition has gone horribly wrong and help is further away
Read More »
Many people prepare for all kinds of situations, but the one thing they don't prepare for is how to deal with diseases in an SHTF event. Diseases after SHTF will be deadlier than any band of marauders. That's why I always recommend focusing on things like food preservation, water filtration, and stockpiling medicines over stockpiling
Read More »
Modern antibiotics and medicines are one of the most effective ways of curing illnesses and infections, but that wasn't always the case. For a long time, garlic was one of the main medicinal herbs used by doctors. Today, garlic tincture is still an effective means to get rid of some types of ailments. Garlic tincture
Read More »
Wild lettuce is one of the most important plants to understand if you're in a survival situation. Wild lettuce is a plant that's used to make various medications. It's known for its calming, relaxing, and pain-relieving effects. Wild lettuce is also known as Acrid Lettuce, Bitter Lettuce, German Lactucarium, Green Endive, Lactuca virosa, Lactucarium, and
Read More »
Defense / Tactics
At first glance, there really doesn't seem to be a lot of difference between most level II armor and level IIIA body armor, and there really isn't. The main difference comes when you compare the stopping power that each one brings to the table. According to the NIJ, level II armor can stop a 124
Read More »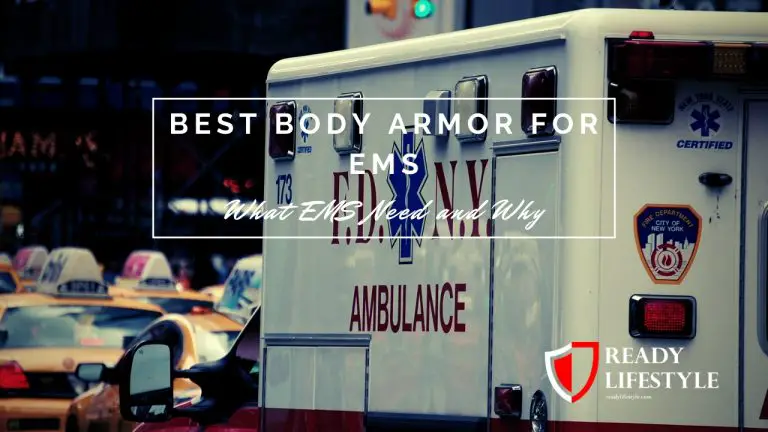 Defense / Tactics
Emergency Medical Services (EMS) have an important, stressful job that seems to just keep getting more and more dangerous. It's so dangerous now that it makes sense for them to wear body armor in a lot of big cities and areas that are known for gang and drug-related violence. The best armor for EMS is
Read More »
Defense / Tactics
Body armor standards are sometimes confusing, especially if you're not at least familiar with firearms. Two of the most common types of body armor are level II and level III. Level II body armor is soft armor designed to provide a basic level of protection from pistol rounds. Level III body armor is hard body
Read More »
Body armor is confusing for most people if you haven't been exposed to it before. With all of the different levels and different companies coming up with their own special levels that fall in between the National Institute of Justice (NIJ) levels. We're going to demystify all of these levels and let you know exactly
Read More »
Level IIA body armor has been around for quite a while. In the body armor world, it's pretty much not considered to be protective enough to be worth your time or money. According to the National Institute of Justice (NIJ), level IIA body armor must be tested to stop a 124 gr 9mm Full Metal
Read More »
Many years ago when I first started getting into firearms, I used to have questions like this. This one is pretty common, so let's discuss it a little. The Glock 19 is designed to hold a standard 15 round magazine plus 1 round in the chamber. It can also use optional magazines of 17, 19,
Read More »