Can You Burn Diesel Fuel in a Kerosene Heater?
Trying to stay warm when the power is out can be difficult, leading people to use heaters in an effort to keep their living space comfortable and warm. While many people have kerosene heaters that they can use to stay warm during the cold, they only work if you have fuel.
Running out of kerosene during the middle of a storm or when you can't get to the store to buy more is very scary, which is why more and more people are considering what else they can burn in their heaters to stay warm. One popular option that people are turning to is diesel.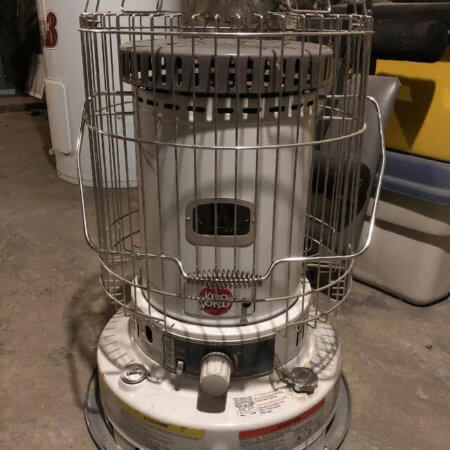 Gather Your Supplies
Before starting your heater you will want to make sure that you have all of your supplies on hand. This is important no matter if you are going on a planned event, such as camping, and need heat, or if you are preparing for an emergency situation.
It's a good idea to invest in a heater that is durable and that you can easily use so that you don't run into problems when trying to burn diesel. Choosing a heater that you are comfortable with will help you get the best use out of it when heating your space.
Not only will you need to make sure that you have a high-quality heater on hand, but also the diesel that you are going to use.
It's a good idea to have plenty of diesel on hand. In addition to the diesel, you also need to have an additive so that you can burn this fuel in place of kerosene.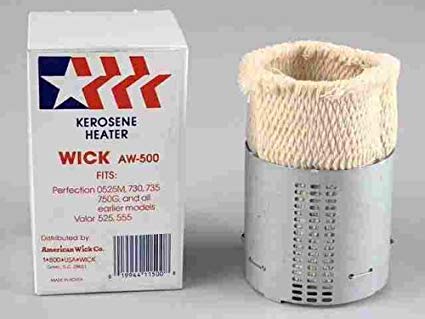 Choosing Your Additive and Wick
When using diesel in your kerosene heater you must make sure that you have an additive that you can add to the diesel to ensure that it will burn correctly. Since diesel burns at a higher temperature than kerosene, this can lead to incomplete combustion, as well as reduced flow.
The components of the diesel will damage and gum up the wick, leaving unburnt material on it that can cause problems.
Adding high-quality alcohol or another diesel additive to the diesel before starting the heater is the best way to combat this problem. While you can use diesel in a kerosene heater without doing this, chances are very good that you will either ruin the heater or will simply suffer from heating problems.
Many people do not realize that the wick that comes in your heater may not be very high quality. While this may not matter much when you are going to be using the heater as designed, to burn kerosene, if you are going to be burning diesel, then you may need to invest in a better wick.
A great wick will help your heater operate better and will ensure that you don't run into as many problems with smoke and odors. Simply swapping out the existing wick for one that is higher quality is the best way to deal with this potential problem before it becomes an issue.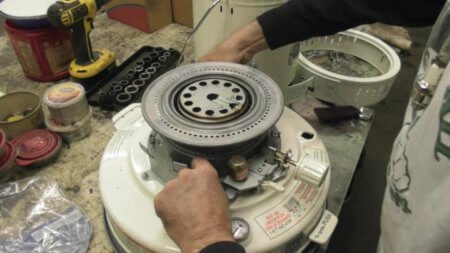 Mix the Additive and Start the Heater
There are some diesel additives on the market that can easily be added to the diesel to prevent problems with your heater. Another great option is to use isopropyl alcohol that is 90%. Any alcohol that is lower than 90% will not work in the heater and can cause additional problems.
Adding the alcohol or the other diesel additive ensures that your diesel is able to burn correctly and that you will get the heat that you need from your heater. This will ensure that you don't have to deal with an unpleasant odor and that your wick won't instantly be damaged when you start burning.
It doesn't take much of this additive or alcohol to ensure that your heater is working and burning diesel correctly.
Burning diesel in a kerosene heater is possible, as long as you take these steps to ensure that you are safe and not causing undue damage on your heater when doing so. Additionally, burning diesel comes with its own set of challenges, one being that it doesn't always burn clean.
This is something to take into consideration when trying to heat an area, as you want to ensure that everyone can easily breathe when you are staying warm.